Today is the Bubble Fun Festival for the summer of 2022. I'd like to take the opportunity to update you with what has been done after one-year of hard work!
First of all, we have listed here all the major designs that Richard Nelson, Yang Zhou and I have been doing for various purposes. Right now we have a simpler design for PyraTENT (video explaining the features), the smallest POD structure that almost anyone can build DIY using simple materials. Before I have time to update the PyraTENT section on the above link, I show here one image and one video below…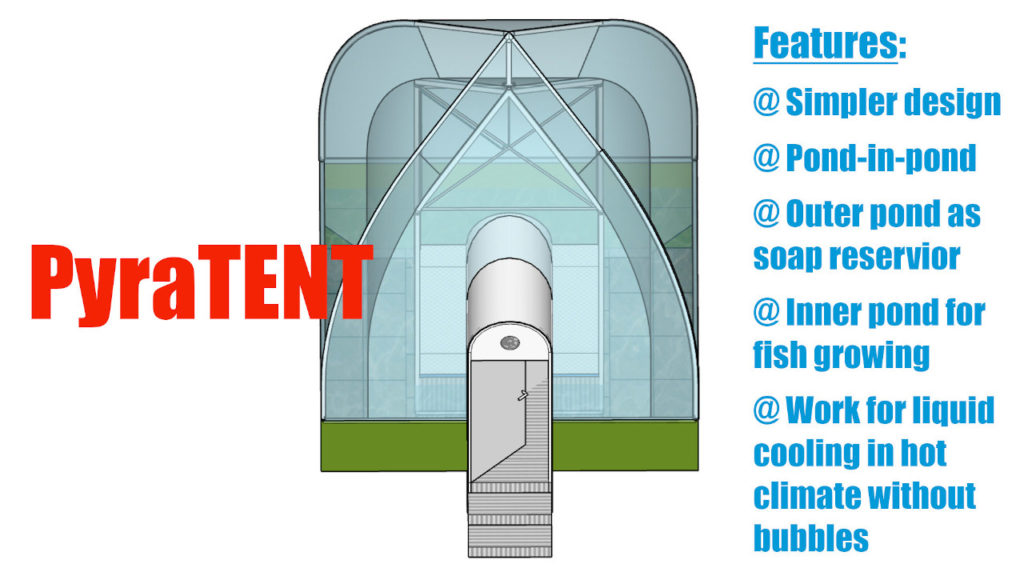 Using an old Gazebo structure, a mockup was set up with PVC pipes, vapor barrier sheets, zip ties and tapes, we proved that this type of configuration works for bubble circulation and total filling with only two bubble generators (here is the video).Here is the picture showing the Gazebo retrofit after total filling its double layer cavity with bubbles…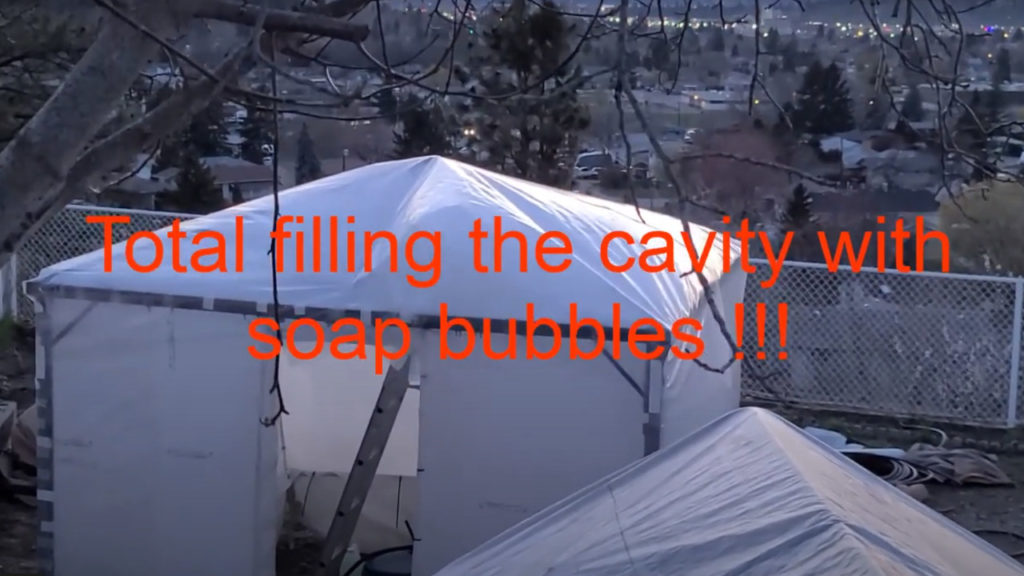 And here is a video showing the total filling…
I plan to build a better one with the pond-in-pond idea according to our newest design. Here is the site prepared for this after desmantling the Gazebo mockup…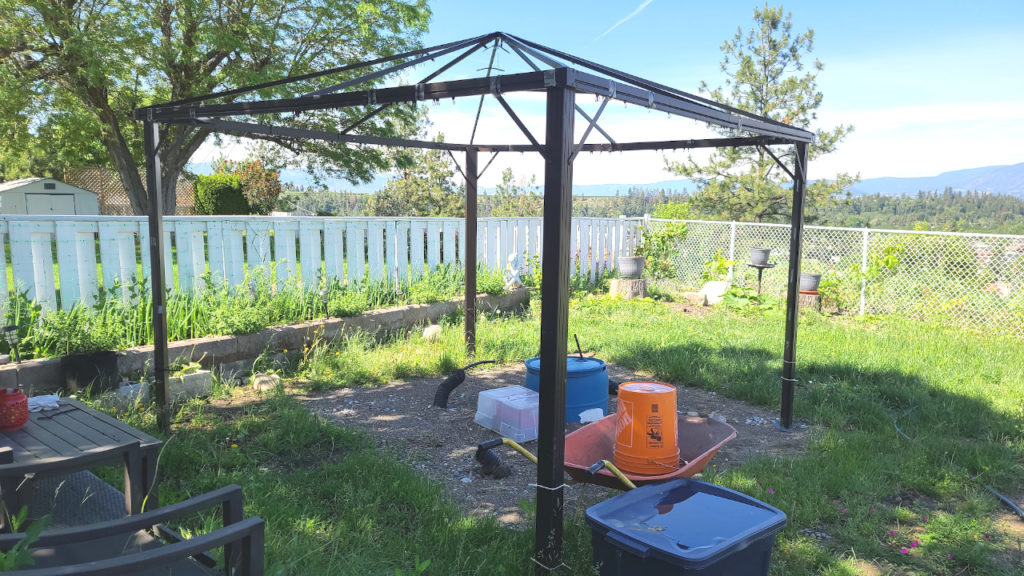 To the right hand of this site, is the backyard PyraPOD that we started last year. However, the double-layer cover was made wrong and too large. While waiting for the Shanghai factory to correct that and do another one, only to face the shutdown of the entire city due to strict Covid-19 measures in China. See how it looks with Aluminum structure and Sandponics setup (currently running) without any cover…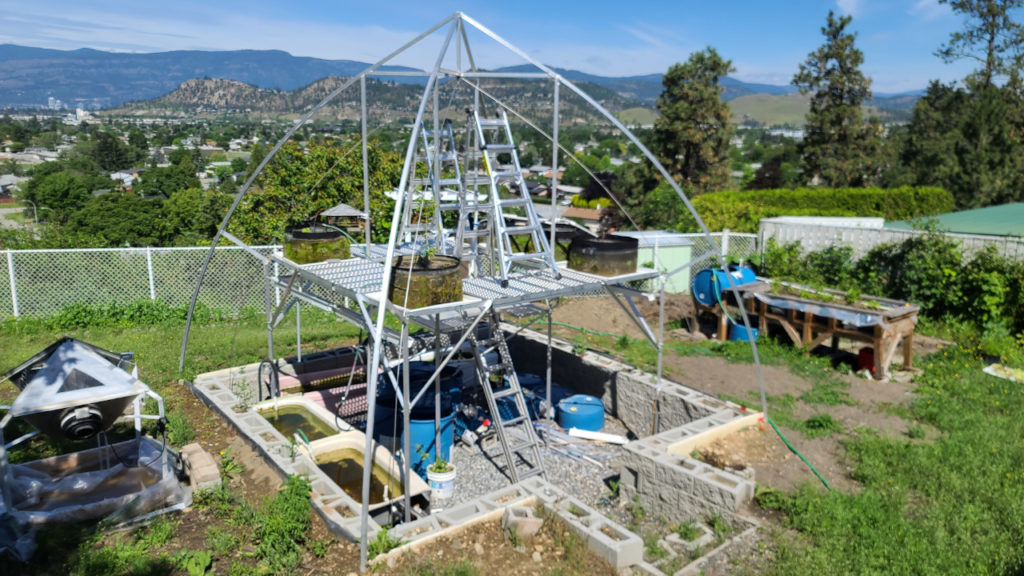 Recently we have established relationship with one of the largest fabric building manufacturers in Canada, Norseman Structures, to set up a demonstration project in their factory in Saskatoon using their existing buildings (two for comparison) by retrofiting the one on the right hand of the two in the following picture with SolaRoof Bubble Technology…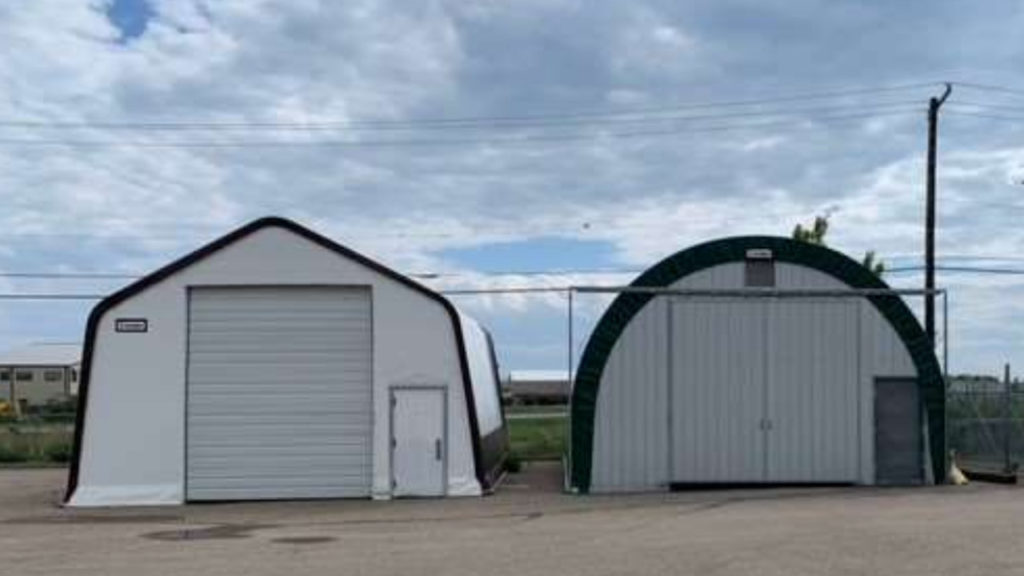 Here is what we have proposed for them which is a 20×20 foot space to nest inside their existing 30×25 foot building…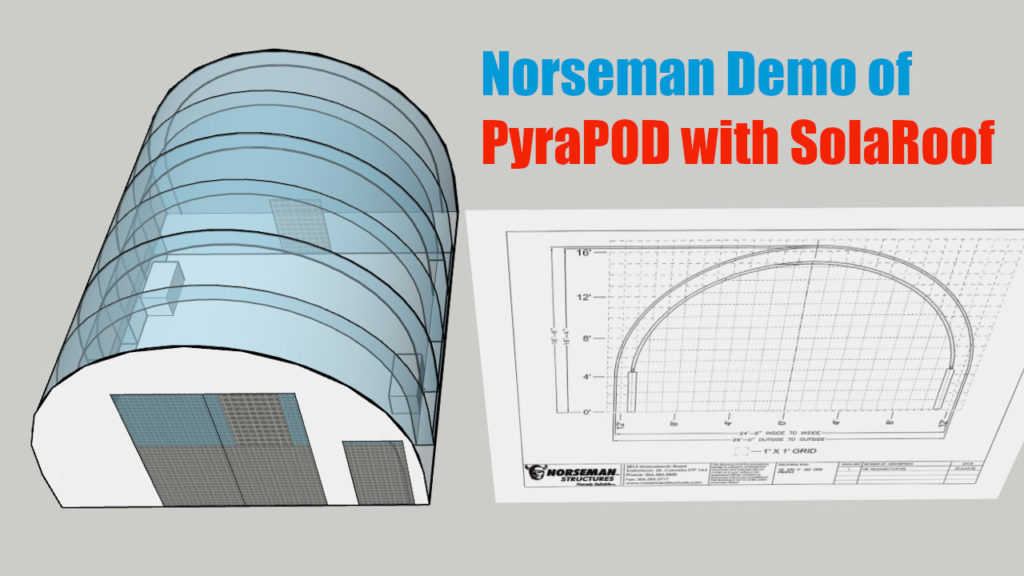 This demo project has been scheduled to start on June 30 (end of this month 2022) and the interior building to be completed by July 8th with added double-layer covering. Building and installation of bubble generators will go along with this process. Sensors and monitoring setup will be installed in both buildings for comparison purposes.
While this large scale demo project is under planning and execution, several people have asked about small or mini scale demo projects. To meet this need, we display in the following two of the previous projects.
The first one is a medium scale demo project called "Phoenix Planning Design" and it was started in 2010 by Bruce Michael Edgar, an architect in Oslo Norway, under the guidance of Richard Nelson. Polycarbonate sheets were used to construct the double-layer cavity and a rain barrel size bubble generator was attached from the outside…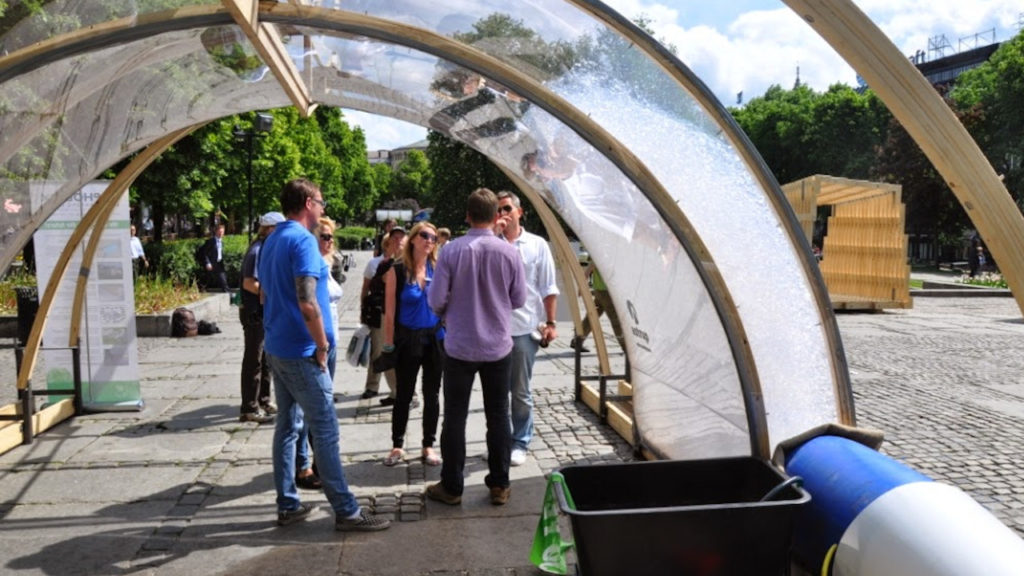 Here is the video I made after compiling all the pictures I could find for this project…
For the mini size, Mathieu Roberge of Montreal built in 2017 a nice model using thicker polycarbonate sheets with a small bubble generator built inside the cavity. The material was cut into patterns and assembled with hot glue and reinforcement of small metal tabs that can be riveted to the polycarbonate. Later on he and his partner brought the model with them to Norway when they went there for conference.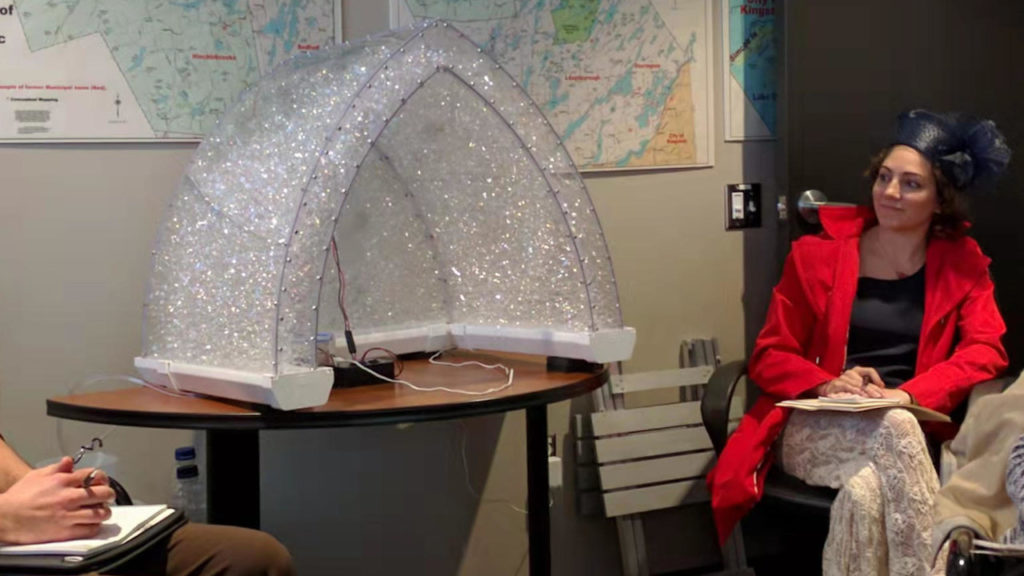 Here is a video that I compiled based on two video clips that Richard Nelson sent to me…
Richard would like to design a demo model according to PyraTENT. Let us know if you are interested so that you can join the design session.